November 11/3 will my first newsletter go out. You don't want to miss that! The newsletter will be focusing on new releases and I'm so happy to say that I'll be guesting in a fantastic store in November and I'm so excited for that. You can read about that and much more in the newsletter.
I'll have a couponcode for all my subscribers and everyone that subscribes will get a cute FREE minikit called Sweet As Honey.
The links to the FREEBIE will be sent out in the 11/10 newsletter.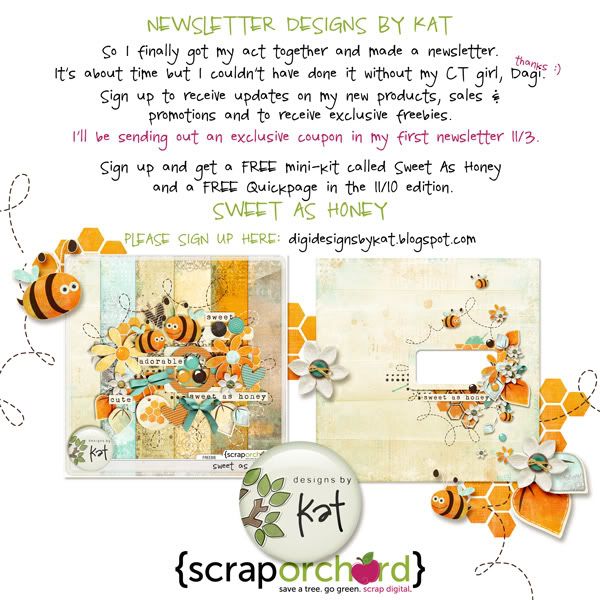 Have a nice week:)