Let me ask you something.. Do you love fall kits? Well, I do! I could buy and use them all year long :).
Kat has a wonderful fall kit releasing this week so be sure to check it out!
If you buy the
FALLing 4 U
kit, you´ll save 20% the first week plus you´ll get the
Alpha
FREE!
Thank you so much for playing along for a chance to win this kit? The winner is:
Congrats! You will receive a pm at Scrap Orchard.
Kat has a little FREEBIE for all of you, hope you like it!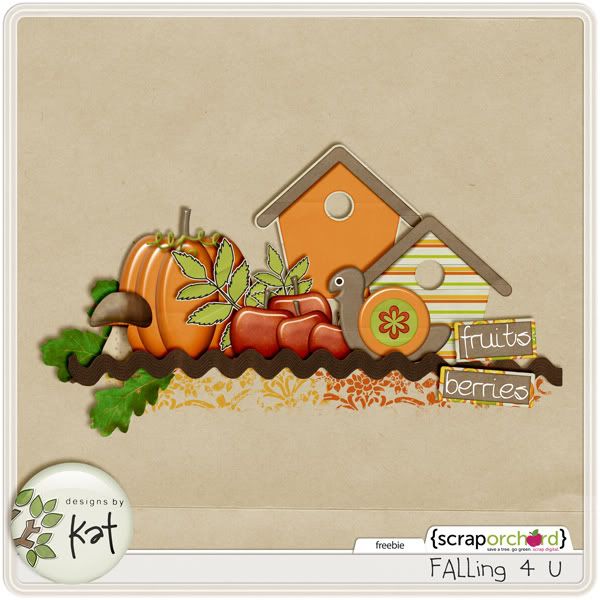 Next week Kat has another amazing fall kit for you so watch out for freebies and RAKs:)